Dependable Dumpster Rental Gretna
If you are looking for a dumpster rental Gretna you can depend on, Gretna Containers is the company for you! With our team of experts, we have the perfect dumpster rental to suit your needs. Our waste bins can handle not only residential, commercial, and industrial waste, but also new construction, remodeling, foreclosure, estate, or garage cleanouts. With our simple process and clear and fast communication, we ensure that our customers have the best possible experience. Booking a dumpster rental Gretna NE shouldn't be difficult, so why not put your trust in a company that cares.

We aren't just any dumpster rental Gretna company, we are a company that dedicates its time to gaining our customer's trust. We want your Gretna NE dumpster rental process to be easy and that's why we set up an easy online booking system that anyone can handle! Our online booking system allows our customers to have the opportunity to rent one of our dumpsters Gretna at any time of the day! We also know how frustrating it can be to not understand something which is why we have a dedicated customer service team that is on standby ready to assist you with your roll off dumpster rental Gretna process.

The residents of Douglas and Sarpy counties trust us with their disposal needs because they know they can depend on us in the Gretna, Nebraska, area, and beyond. So many projects are put off because people don't want to deal with the trash disposal part of the process. Well, sit back and let us take care of it for you. We take pride in making our customers happy and we go above and beyond to accomplish that. Whatever you need, Gretna Containers is here to help.


Dimensions
12' L x 4' W x 8' H
Included Tonnage
1 included
Additional Days
:
$20/day
Extra Weight
:
$53/ton
Dimensions
12' L x 4' W x 8' H
Included Tonnage
1 included
Additional Days
:
$20/day
Extra Weight
:
$53/ton
Dimensions
12' L x 4' W x 8' H
Included Tonnage
1 included
Additional Days
:
$20/day
Extra Weight
:
$53/ton
Some of the great uses of our dumpsters

Construction Debris

Yard Waste

Household Trash

Spring Cleanouts
Bulky Furniture

Garage Cleanouts

Remodeling Projects

New Construction
Foreclosure/Apartment Cleanouts

Moving

Mattress Disposal

Estate Cleanouts
Why Choose Us for Your Dumpster Rental Gretna NE

When you're looking for the most reliable, affordable, and top-quality dumpster rental Gretna NE company, look no further than the pros at Gretna Containers! Over the years, we've become the go-to dumpster rental provider for business owners, homeowners, contractors, and individuals.

Whatever your Gretna Nebraska dumpster rental needs are, our team of experts is here to guide you through each step of the process. We prioritize hauling waste in an ethical, responsible way by partnering with Sarpy County Landfill to dispose of all junk or trash in accordance with city, county, and state regulations. With Gretna Containers, you can rest assured your waste is being removed properly, affordably, and conveniently using our top-notch dumpster rental Gretna NE services. Customers choose us again and again because we provide a reliable dumpster Gretna that they can count on.

There's no need to spend hours searching for a reliable dumpster rental Gretna. Our experts are the trusted local choice for all of your container rental needs, ranging from residential to commercial. Over the years, we've proven ourselves as the dependable, cost-effective option for dumpster rentals in Gretna Nebraska. We care about our customers and want all of your future projects to succeed, so let us handle the heavy lifting while you focus on the little details. Book online today or give us a call at (402) 830-9010 to learn more about our dumpster roll off rental Gretna.

Dumpster Rental Gretna Prices and Uses

Searching for dumpster rental Gretna prices and uses has never been easier with the help of our user-friendly, convenient website! Our experienced staff is ready to help guide you through your size and price options anytime or you can view our breakdown online.

There are endless uses for a container dumpster rental Gretna, ranging from residential to construction to commercial to demolition, and everything in between! Whether you're cleaning up yard debris after a bad storm, de-cluttering your attic or garage space, or are in search of a reliable company to partner with for your upcoming contracting needs, our team is here to help.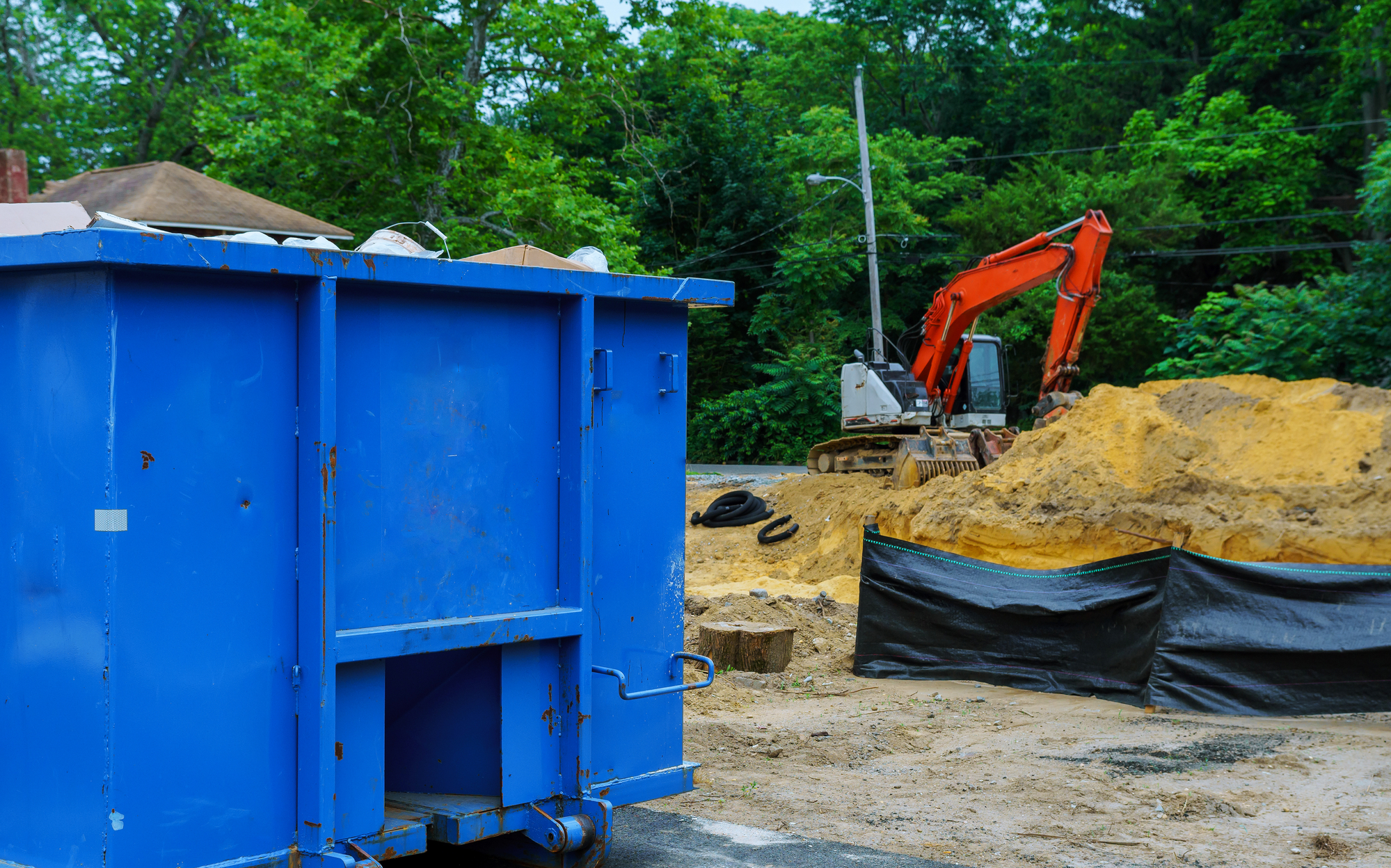 We're proud to offer competitive dumpster rental Gretna prices so that you don't have to worry about breaking the bank with your upcoming project. We're confident our durable, heavy-duty dumpster Gretna Nebraska selections will be a beneficial addition to your job site, home improvement project, or ongoing waste maintenance. We understand you might be searching for the cheapest dumpster rental Gretna, but along with affordable price points, we guarantee quality service, ontime delivery, and customer satisfaction.

No matter the scale or scope of the project, we're here to help. Reserve your dumpster for rent Gretna online today or give us a call at (402) 830-9010 to speak with one of our friendly team members. We're happy to guide you through the process and answer any questions about dumpster rental Gretna, NE prices.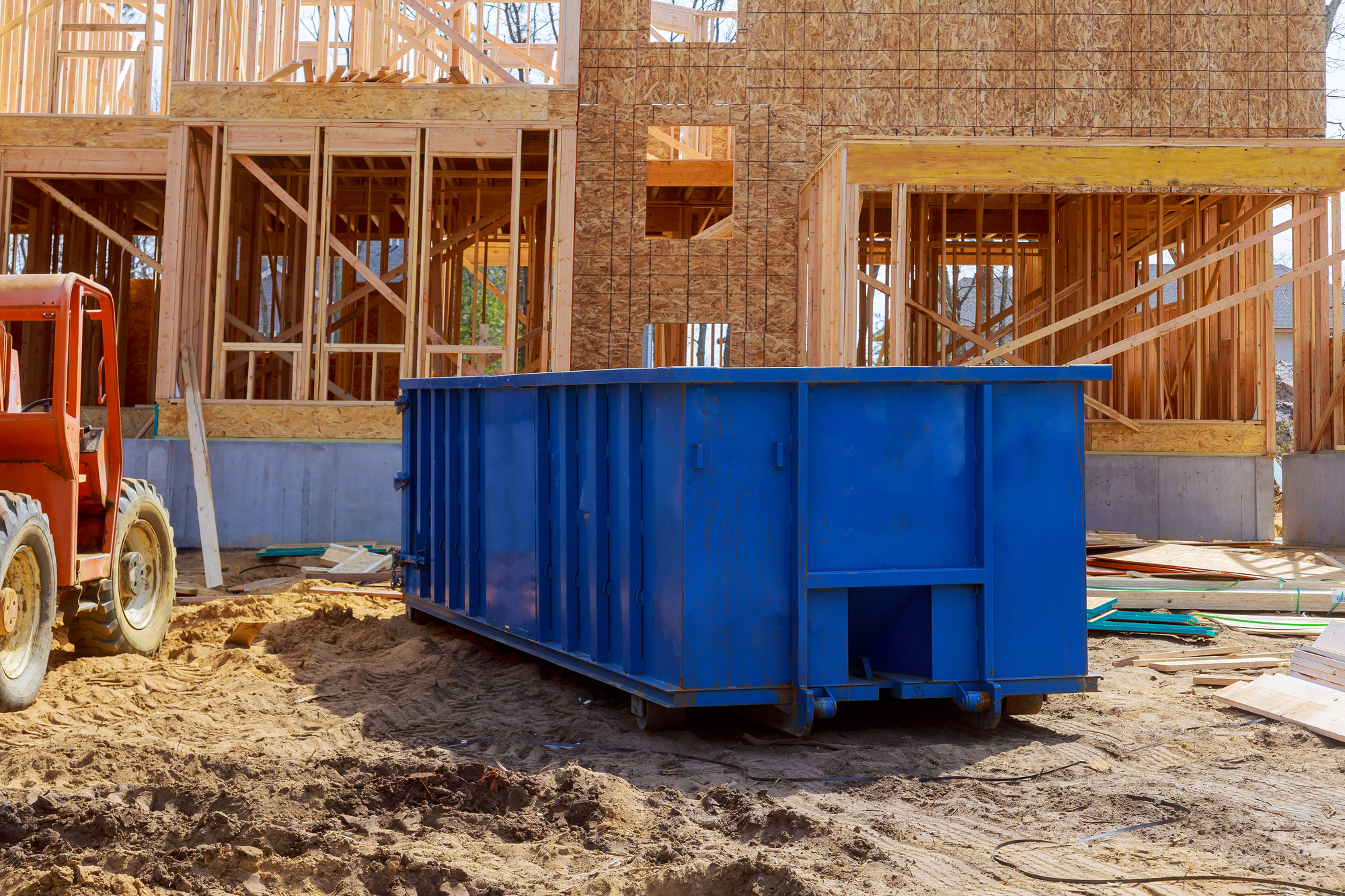 Affordable Residential Dumpster Rentals Gretna

From garage cleanouts to small remodeling projects, Gretna Containers is the place to go when looking for affordable residential dumpster rentals Gretna. Residential projects can be overwhelming and are often put off because many residents don't know where to begin. Well, that's an easy answer with our team of professionals. Our 14 yard dumpster in Gretna is the perfect size for your upcoming home improvement project.

There's a wide range of projects our dumpster rentals Gretna are perfect for, including appliance replacement, preparing for a garage or estate sale, outdoor repairs like roofing, single-room remodeling like bathrooms or bedrooms, and more!

Residential projects shouldn't be a convoluted process and that's why our customer service team is here to help you every step of the way through your dumpsters Gretna rental process. Any questions you may have, whether it's about the junk you are throwing away, or how to rent a dumpster Gretna NE, our team can help. We guarantee your dumpster delivery will be on time and your driveway and property will be kept intact when we deliver and pickup. Choose Gretna Containers to provide you with a high-quality trash bin for your next residential project.

Small Dumpster Rental Gretna Great for Yard Waste

When the weather wreaks havoc on your yard, book one of our small dumpster rental Gretna selections to clean it up in one go. Our affordable roll off rentals are great for seasonal brush clean-up, redesigning your landscape, repairing the patio, deck, or back porch, or just improving the curb appeal of your property.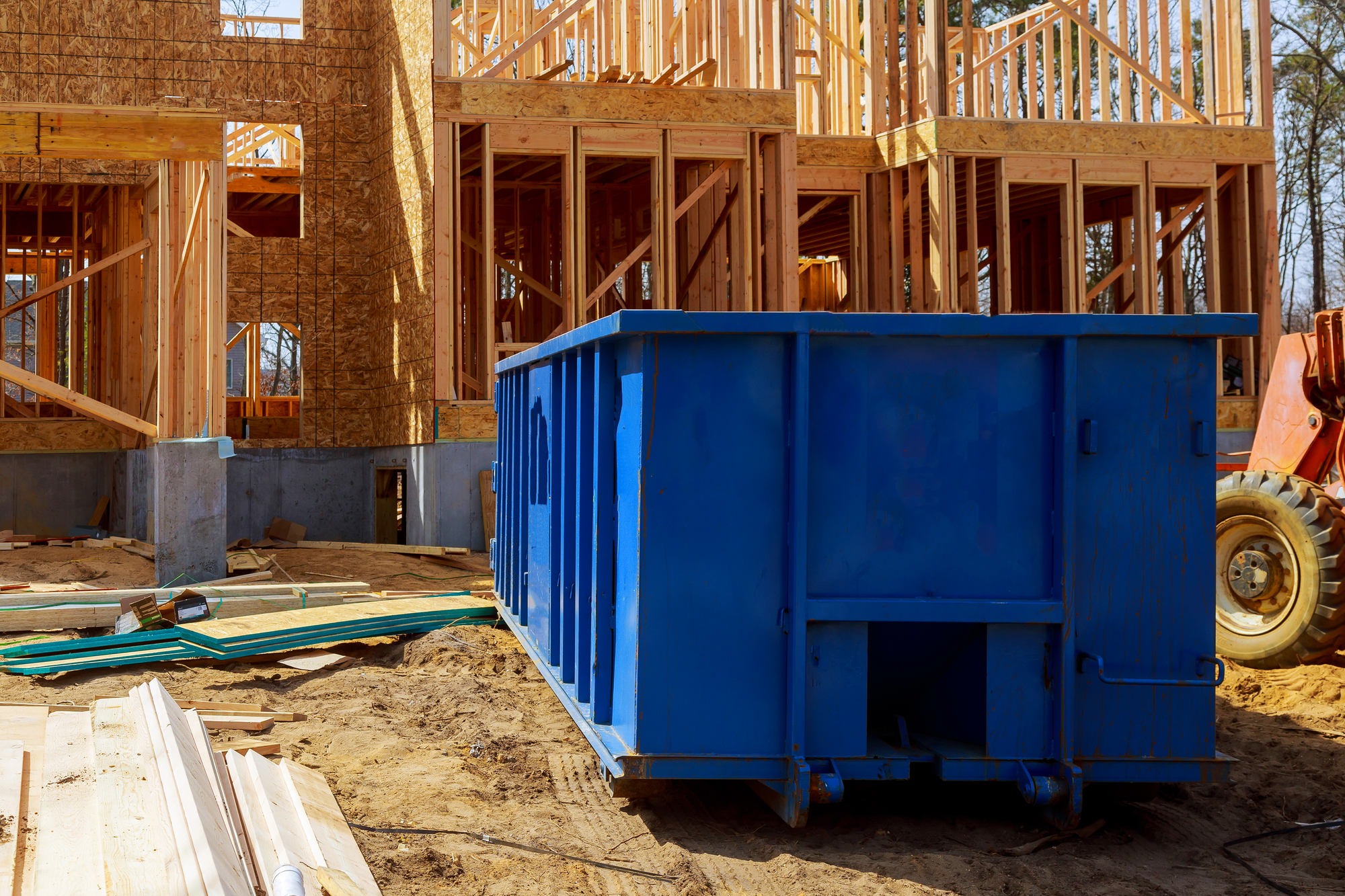 Sometimes traditional trash collection services will not accept particular types of yard waste or projects require much larger containers to haul away waste in one drop-off, which is where our small dumpster rental Gretna options come into play. Make sure your next yard project is a walk in the park with our small dumpster rental Gretna NE.

Contractors Love Our Construction Dumpster Rental Gretna Nebraska

Every day we hear about construction sites needing a dumpster rental Gretna, but contractors worry about not going over budget on their projects. Gretna Containers cares about our customers which is why we provide high-quality dumpsters in Gretna at affordable prices. Our waste bins are designed to handle the industrial waste and new construction materials that may be at your construction site.

When choosing a dumpster rental Gretna, choose one that can get the job done right the first time. Our 14 yard dumpster is large and open which makes it perfect for construction site cleanups. Bulky and heavy materials require a heavy-duty dumpster that can handle the weight. We can promise that our construction dumpster Gretna was made for these kinds of projects.

Whether you're hauling off shingles, tiles, wood, drywall, asphalt, or other building materials, our dumpsters can take it. Choose Gretna Containers for your next affordable construction dumpster rental Gretna! Book online today.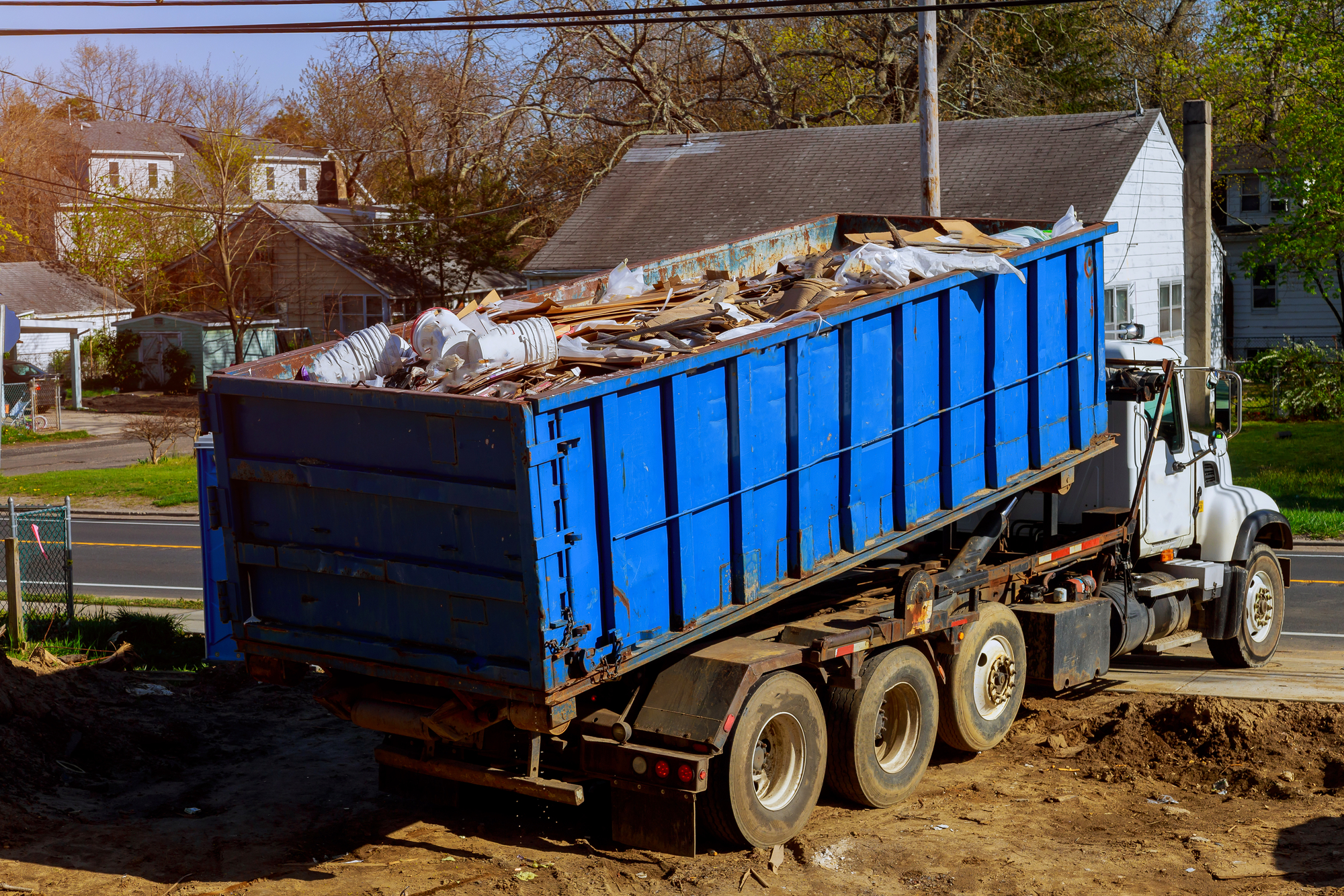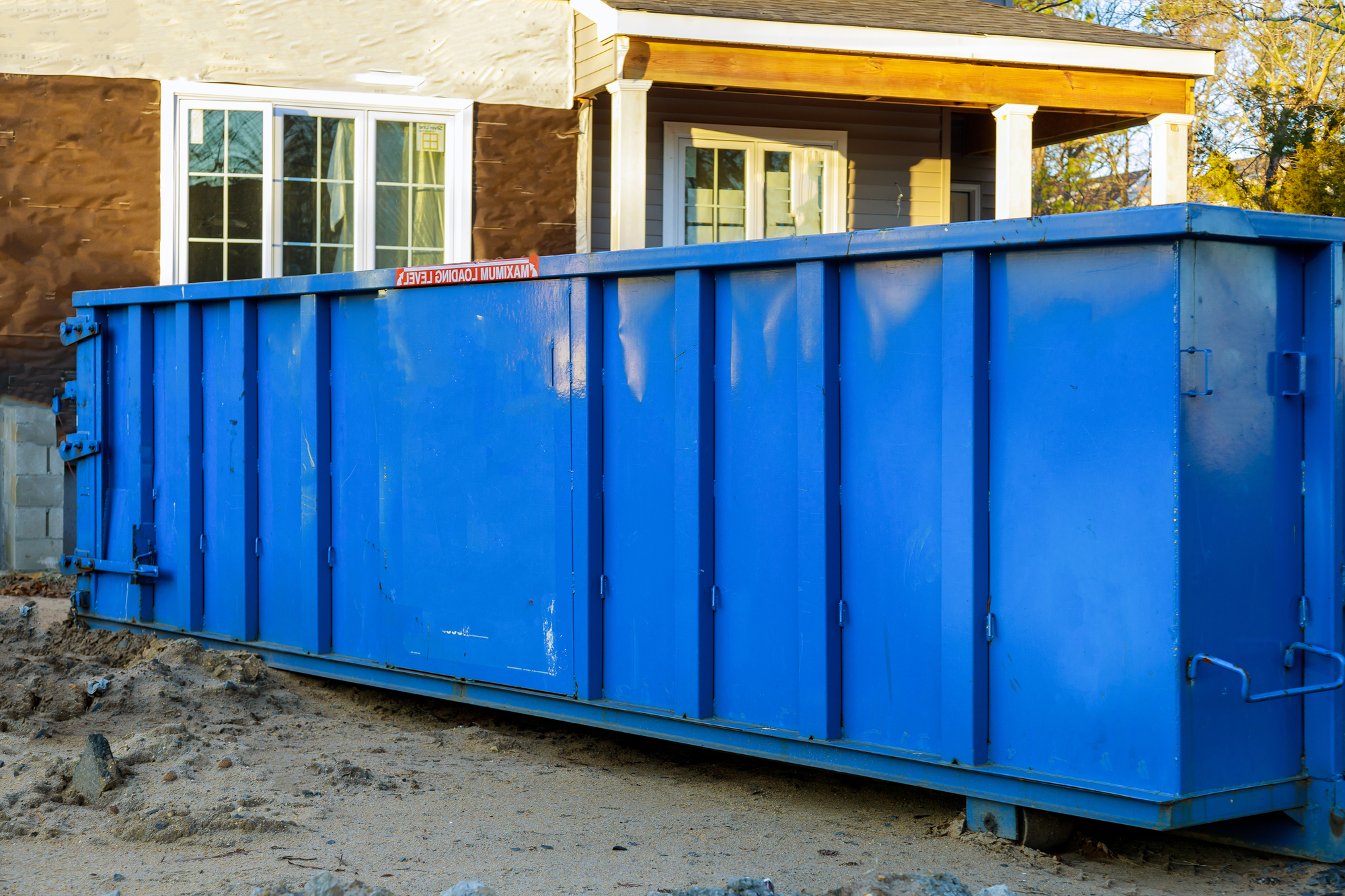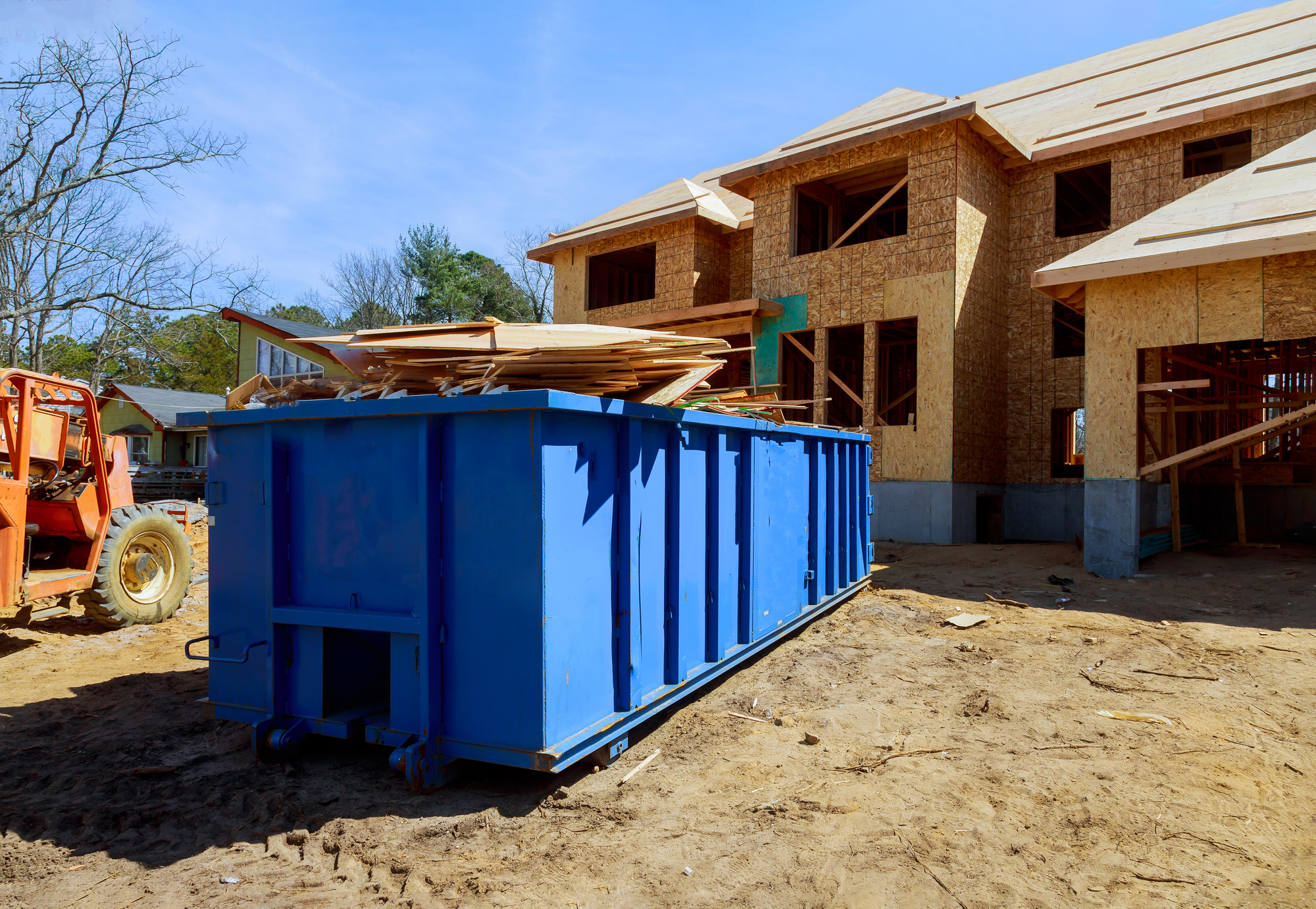 Commercial Roll Off Dumpster Rental Gretna

It's a fact of life that businesses and public spaces accumulate lots of trash, which is why booking one of our commercial roll off dumpster rental Gretna options is a great addition to your business practices. We'll worry about hauling away the waste so you can focus on keeping things running smoothly.

We regularly partner with small business owners, apartment complex managers, leasing agents, property managers, hotel managers, and others to handle their commercial waste with our Gretna dumpster selections. Whether you need ongoing waste management services on a weekly, monthly, or quarterly basis, or just need a roll off dumpster rental Gretna to clean out a commercial space, we're here to help.

Book our roll off dumpsters Gretna online using our convenient scheduling tool or give us a call at (402) 830-9010 to speak with one of our team members today!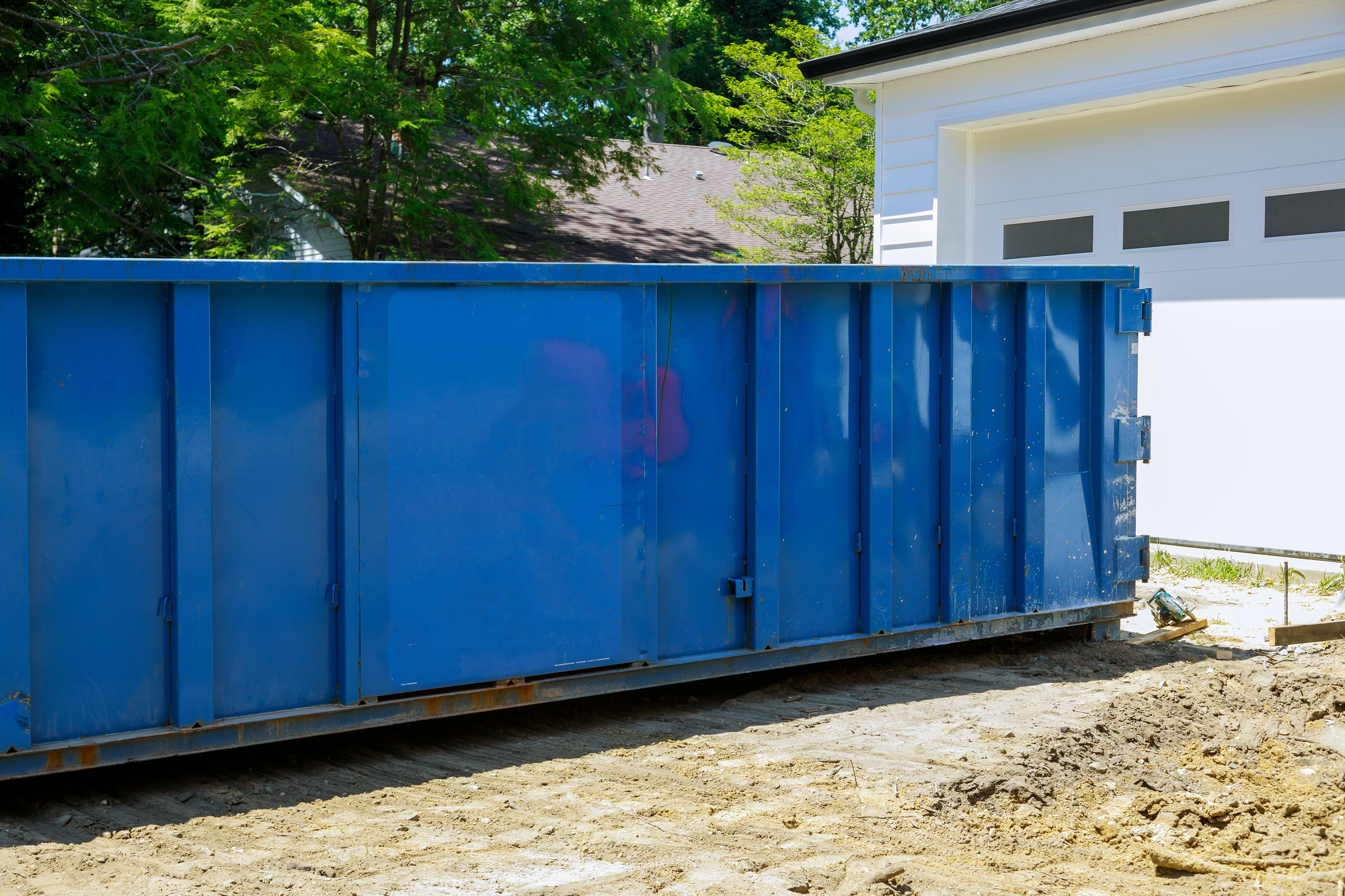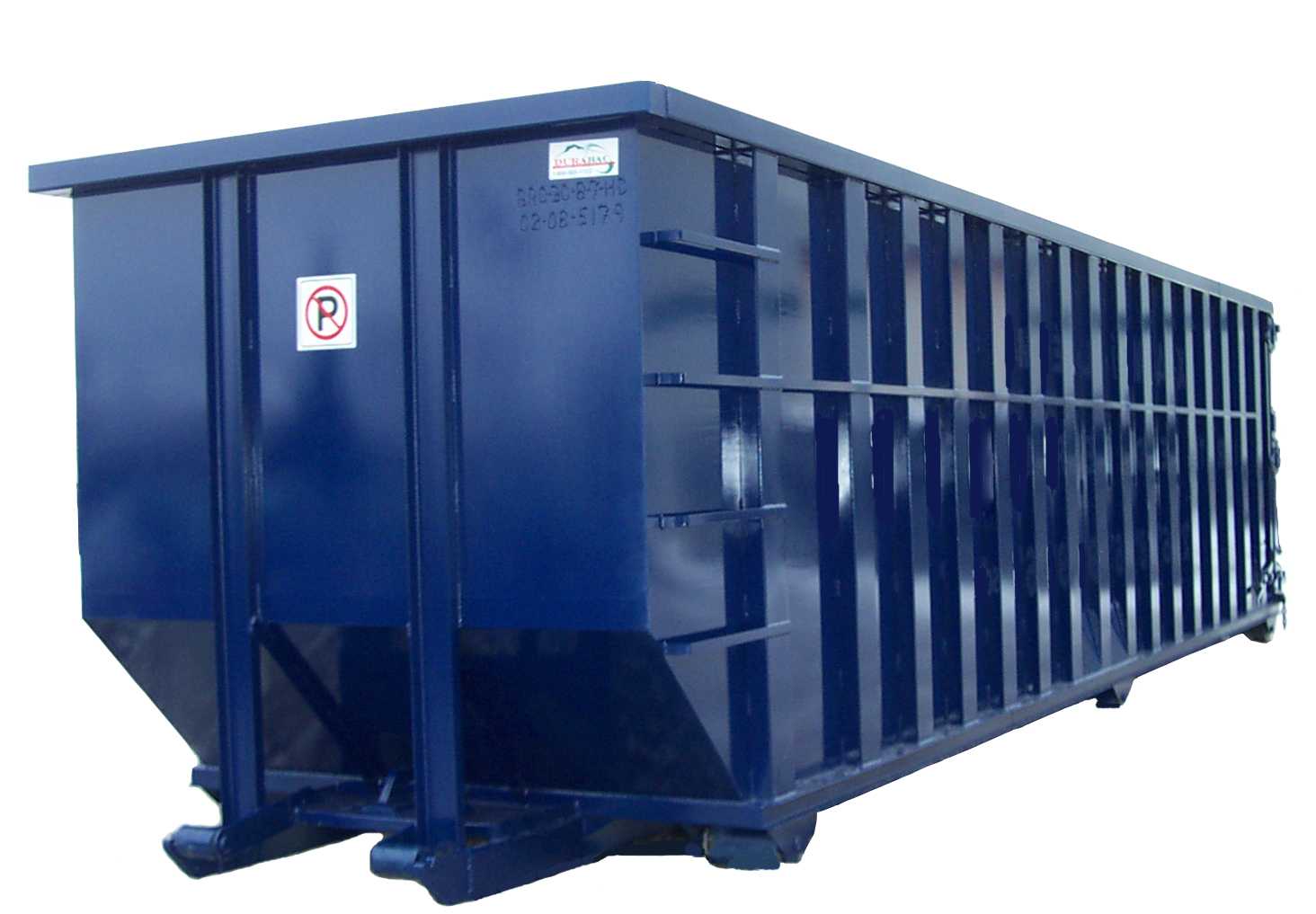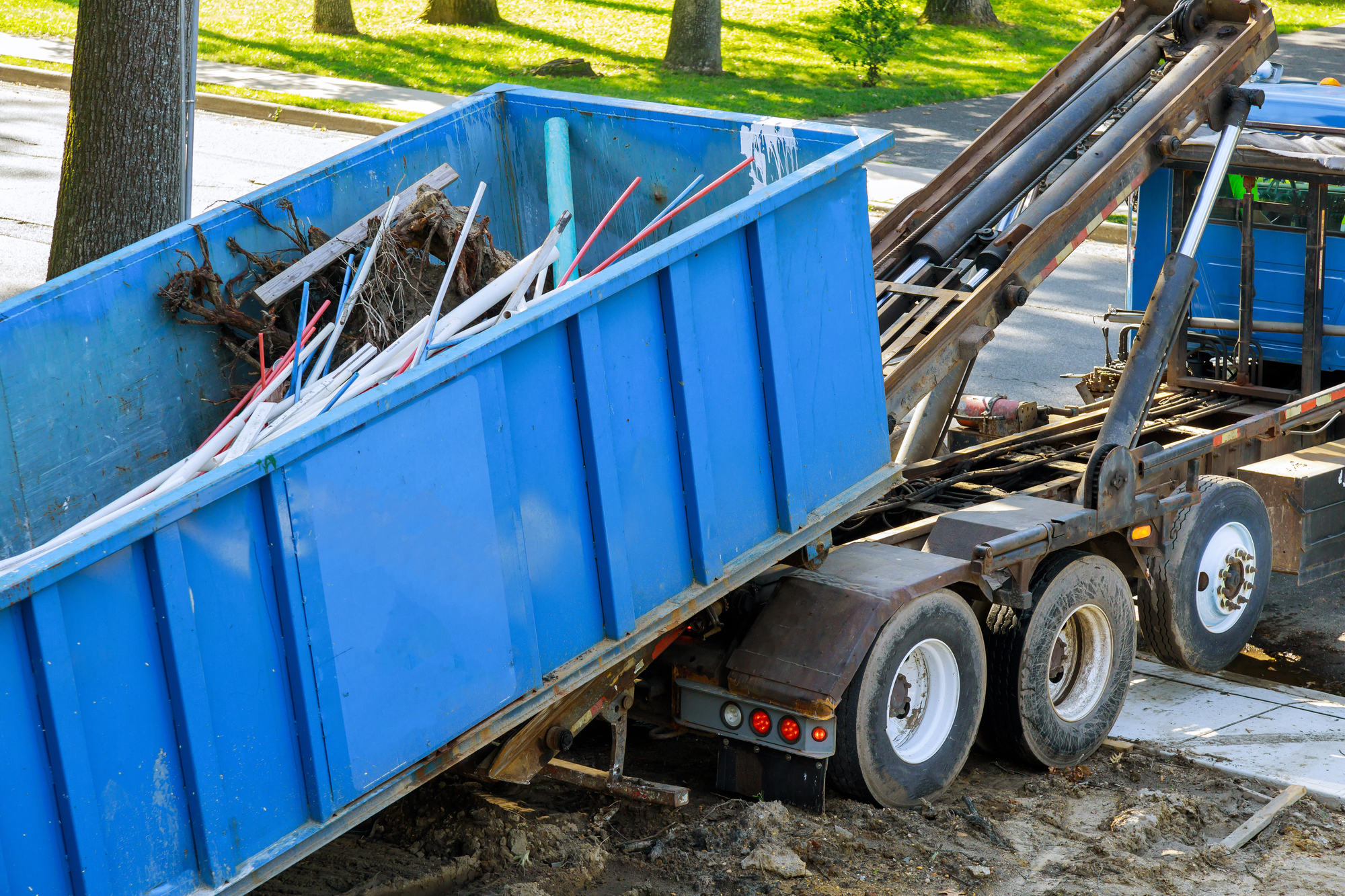 How To Rent A Dumpster Gretna Today!

Are you ready to take the next step and rent a dumpster Gretna today? Reserving a roll offis an easy process with Gretna Containers. There is no wait time with us because our online booking system is available to you 24/7 to start your dumpsters Gretna NE booking process.

Taking steps to rent dumpster Gretna starts on our convenient, easy-to-navigate website. Just click our "dumpster rental" tab and find our large 14-yard dumpster. Once you choose your dumpster, simply hit "book now" and add it to your cart. From there, answer a few questions and choose your rental dates, and click "check out." After you fill out your billing info and some additional information, we will have your dumpster rental in Gretna to you on time and by your project site. You'll receive a confirmation email and we'll be in touch leading up to the day of the reservation.

Reserve the best Gretna dumpsters with our team of experts! Book online or give us a call at (402) 830-9010 to discuss your options with one of our helpful team members.


The Perfect Dumpster Gretna Sizes for Your Project
Choosing the right size dumpster Gretna can be a complicated task for many people. We understand that not everyone has experience with dumpster GretnaNE rentals and might not know which dumpster is right for their projects. That's where our team of professionals steps into help. We know everything about the roll off dumpster Gretna process and we are here to help! There is no need to stress when booking your rental because here at Gretna Containers, we make the process as easy and straightforward as possible.

A lot of times, residents choose a dumpster Gretnathat ends up being too small for their project, and then they are stuck in a bind. Luckily, Gretna Containers offers just a one-size trash dumpster rental Gretna bin that is guaranteed to fit every project. The best part? We offer a swap out that can save you time and money in your dumpsters rental Gretna process.

The dumpster we offer is a large 14 yard roll off that can fit the disposal of any project you throw at it. If shopping around for a 14 yard dumpster, you may notice the dumpster rental prices Gretna can be pretty steep. Here at Gretna Container, we are committed to making sure Douglas and Sarpy County residents don't have to break the bank just to get the best dumpster rental Gretna has. Our 14 yard dumpster can be rented for up to seven days and starts at an affordable price of only $249!

If you're searching for a 20 yard dumpster Gretna, chances are our 14 yard could do the trick! Depending on the type of waste you're loading, our 14 yard is a great option for small to mid-size projects for a wide variety of industries and projects.

When looking for dumpster rental Gretna pricing, this an affordable, competitively-priced option that will get the job done in a convenient way. Our dumpsters for rent Gretna are spacious and have easy access points that make your trash disposal project quick and easy. Although we can take just about anything, our prohibited items include dirt, concrete, bricks, pavers, rock, car batteries, paint, railroad ties, and appliances. Call or text (402) 830-9010 today to book your container rental or discuss our dumpster rental Gretna NA prices with one of our team members.
Expert Gretna Dumpster Rental Available in Many Areas
We're proud to serve our community with our Gretna dumpster rentals and to do our part in keeping our city trash-free! We're passionate about partnering with local businesses, property owners, contractors, facilities, and Gretna Public Schools to keep our city free of waste and to prioritize the proper disposal of all waste with our dumpster service Gretna.

We serve the following zip codes with our dumpster rental and haul away Gretna services: 68028. If you don't see your zip code listed, give us a call. We frequently deliver to surrounding areas of Douglas and Sarpy counties.

We provide fast, friendly delivery services in Gretna, NE, and the surrounding area. It is our goal to exceed customer expectations. We are proud to service the following areas with the best dumpsters Gretna Nebraska has to offer: Omaha, Papillon, Bennington, Elkhorn, Bellevue, and La Vista, as well as all areas in between. If your project site is beyond these areas, just give us a call! We frequently deliver outside of these areas and special accommodations can be made for your budget dumpster rental Gretna NE.
FAQs for Renting Dumpsters Gretna Today
We understand there are many factors to consider when renting dumpsters Gretna, which is why we've compiled a list of frequently asked questions to browse at your convenience. Let us know if you have any additional questions about our process, selections, or Gretna dumpster rental prices before moving forward with your rental.
Q.
How much does it cost to rent a roll off?
A.
If you're searching for an affordable dumpster rental Gretna, you've come to the right place. Our 14 yard dumpster rents for $249 before taxes and fees, which includes a seven-day rental period and up to one ton included. We understand many people are searching for a cheap dumpster rental Gretna NE, but along with affordable options, we prioritize customer satisfaction and ontime delivery each and every time.
Q.
What can be hauled away in dumpsters?
A.
Our durable trash dumpsters Gretna can haul away just about anything, but we do have a few restrictions to help protect the longevity of our containers and to abide by all local guidelines for trash dumping. We cannot accept dirt, concrete, bricks, pavers, rock, car batteries, paint, railroad ties, and appliances. If you're not certain about what you're loading into our dumpsters in Gretna NE, and if it will be accepted, call or text us at (402) 830-9010.

Our Gretna dumpster services accept construction debris, yard waste, household trash, spring cleanouts, bulky furniture, garage cleanouts, remodeling projects, new construction, foreclosure/apartment cleanouts, moving, mattress disposal and estate cleanouts.
Q.
How do I rent a dumpster from you?
A.
Booking one of our Gretna dumpster rentals is a straightforward and simple process. Just navigate to our dumpster rentals page, select the 14 yard dumpster and add it to your cart, input dates and contact information, then check out like any other online shopping experience! Your contact and payment information is safe with our secure system, but you're always welcome to call us at (402) 830-9010 and speak with one of our customer service representatives to go over your opinions for dumpsters Gretna.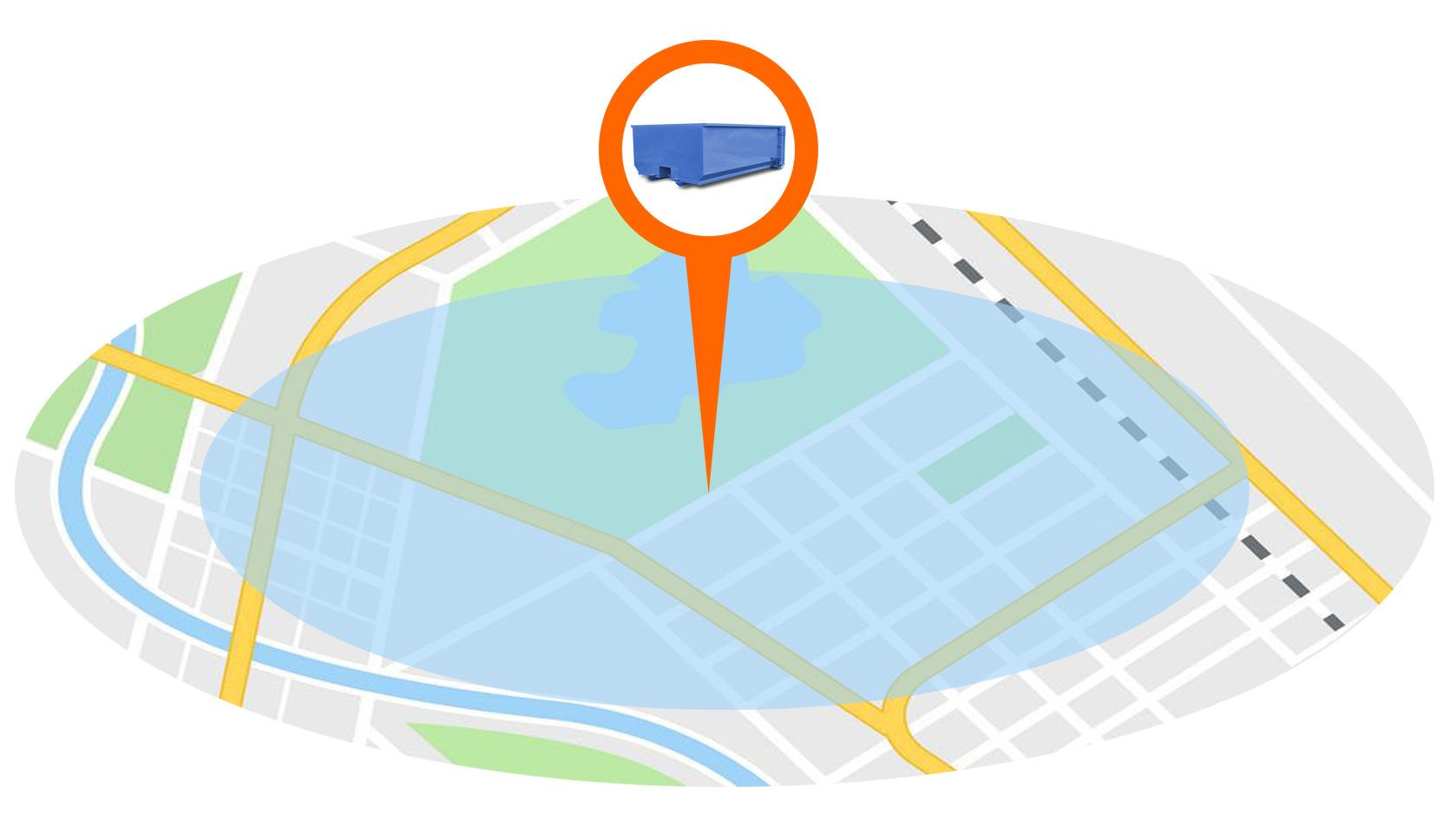 Gretna Containers Rental Service Area
We provide fast, friendly delivery services in Omaha, NE, and the surrounding area. It is our goal to exceed customer expectations. To see more of our service area please follow the link below.
View Service Area
Reviews for our Gretna NE Dumpster Rental Service
Gretna Contains is the local go-to Gretna NE dumpster rental for Douglas and Sarpy County residents. We provide quality customer support and prioritize delivering on-time in a safe and professional way. Our roll off dumpsters Gretna can handle any project you have at any time, and we stand by that.

Why do customers choose us for their dumpsters for rent Gretna NE? Because we are a reliable company that residents can trust. We care about our customer's experiences and are dedicated to making this an easy, straightforward process. We love hearing about what our clients have to say about their experience with our Gretna NE dumpster rental process. Here are some reviews from happy customers who have used Gretna Containers: